Travel to the majestic Himalayas means you will be greeted by snow-capped peaks and dense evergreen forests and rushing rivulets. The Himalayas are filled with off-beat places you could visit to spend some quiet time with nature.
Leh-Ladakh, Jammu and Kashmir
Leh-Ladakh are a favorite of photographers who love to capture the striking landscapes, beautiful Buddhist monasteries and rugged mountains. These cities are also great for adventure seekers who can indulge in trekking, mountain climbing and mountain biking due to the mountainous terrain. The Suru Valley is known for its natural bounty, with the grand 'Kun' and 'Nun' peaks.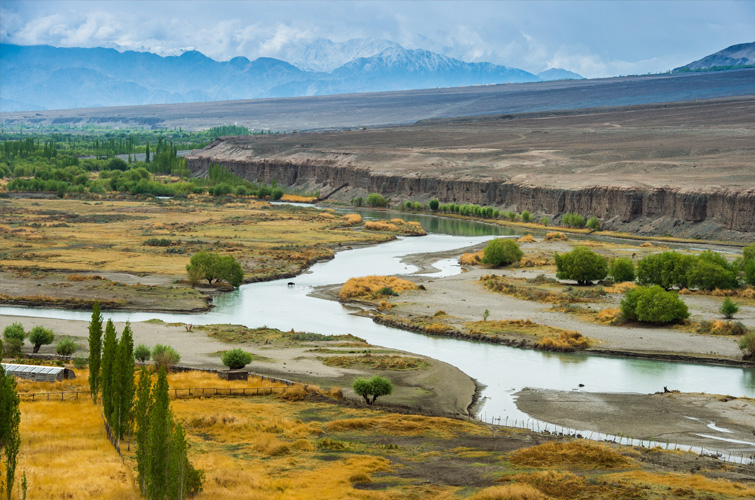 Malana, Himachal Pradesh
Malana is a quaint village situated along the Parvati Valley near Kullu in Himachal Pradesh. Recently discovered by ardent trekkers, this self-contained village is remarkably untouched by outsiders as villagers are wary of letting anyone entering their houses or temples. Tucked away in the recesses of the Deo Tibba and Chandrakhani peaks, this is a wonderfully 'secret' getaway if you want to go someplace unique. This tranquil settings can be very relaxing but one will need to live in the guesthouses in the outskirts.
Andretta, Himachal Pradesh
The village of Andretta is situated in the Kangra district of Himachal Pradesh. The picturesque village is located near the Shivalik Hills and magnificent Dhauladhar range of the Indian Himalayas. This town was founded by Norah Richards, an Irish theatre artist in 1920s and is the haunt of artists and art connoisseurs. It is a well-known learning spot for pottery and craft making. The highlights of this pleasant village include 'Norah Richard's House', 'Shoba Singh Art Gallery' and 'Andretta Pottery and Craft Society'.
Kasol, Himachal Pradesh
Another charming village located in the enchanting Parvati Valley near Kullu in Himachal Pradesh is Kasol. Popularly known as the 'Mini Israel of India', you will see that this place is very popular with Israeli tourists, has several Israeli restaurants and hoardings in Hebrew. This is the place to relax, dabble in trout fishing, take a leisurely stroll along the babbling Parvati River, visit the well-known 'Manikaran Gurudwara' or trek to through a forest to nearby Tosh Village or Kheer Ganga.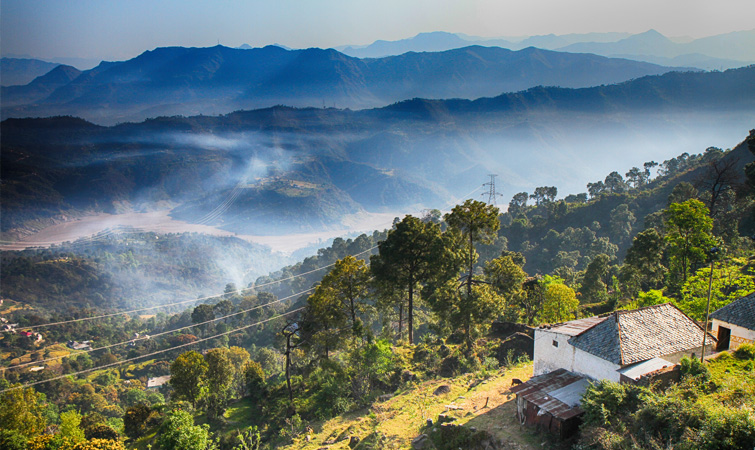 Spiti Valley, Himachal Pradesh
Spiti Valley is one India's least populated places, located in the heart of the high mountain ranges in North-Eastern part of Himachal Pradesh. This land is a Buddhist haven with many old monasteries and waving prayer flags. Trekkers make it a point to stop at this scenic little valley, which is the access point to popular trekking routes like Pin-Parvati, Pin-Bhaba and Parang-La. Immerse yourself in the local culture with a homestay or explore the beauty of nature at the 'Pin Valley National Park' or 'Kibber Wildlife Sanctuary'. The Spiti River is the perfect spot for thrill seekers who enjoy white water rafting.